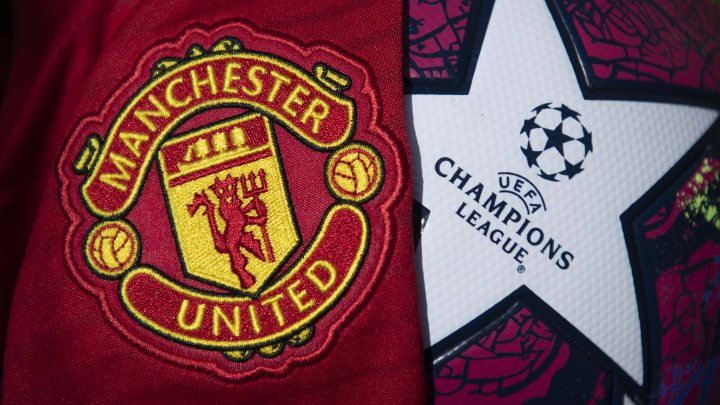 Manchester United may have left it to the final day of the 2019/20 season, but the win over Leicester ensured Ole Gunnar Solskjaer's men will be playing Champions League football this term.
The Red Devils were written off in the first half of the season after a series of underwhelming and unconvincing displays. But Solskjaer's men went undefeated in the final 14 games to book their place in the top four and subsequently, the Champions League. It would be fair to say the arrival of a certain Bruno Fernandes was… well, instrumental to United's upturn in form.
Sure, Solskjaer has divided opinion, but securing a top-four spot was another major indicator that he is leading the team in the right direction.
With the draw for the Champions League group stages on Thursday, we take a look at the best and worse case scenarios for United…
Pot One – Porto
Key man: Alex Telles
League position 2019/20: 1st
Other possible teams in the pot: Bayern Munich, Liverpool, Juventus, Paris Saint-Germain, Real Madrid, Sevilla, Zenit St Petersburg.
There are, well…a fair few teams in Pot One that Man Utd fans will be keen to see their club stay well clear of in the draw – such as Bayern, or Liverpool, or Real Madrid or Paris Saint-Germain…the list goes on.
However, Porto and Zenit are seen as perhaps the 'easier' teams to go up against, and either would be considered a major plus for the Red Devils. But it's Porto who we have gone for. As a team who play with two imposing strikers, Zenit will look to make life challenging for United and could expose a few of their defensive frailties. It's also an away fixture that would require one heck of a journey.
And while Porto will pose a real threat as well, United should have more than enough quality to outplay the Portuguese champions.
Oh, and if United end up signing star man Alex Telles before the window slams shut, then that's just an added bonus, isn't it?
Pot Three – Olympiakos
Key man: Youssef El-Arabi
League position 2019/20: 1st
Other possible teams in the pot: TBD
Olympiakos booked their place in this season's Champions League after overcoming Omonia Nicosia in the play-off round, winning 2-0 on aggregate.
They upset Arsenal in the Europa League last term before being knocked out in the last 16 by Wolves. While they are resilient defensively and do have players capable of unlocking a defence, they do have faults which United would likely exploit.
This places them towards the top of the list when considering the more favourable opponents from Pot Three.
Pot Four – Club Brugge
Key man: Hans Vanaken
League position 2019/20: 1st
Other possible teams in the pot: TBD
Along with Hungarian side Ferencvaros, Club Brugge are one of the more appealing teams to draw from the last pot. Of course, Solskjaer and his staff will be familiar with their system and style of player after their Europa League confrontations in 2019/20.
While they did carry the fight to a sub-par Real Madrid when they were in the Champions League, they went on to concede 12 times in total in the group stages. That was before they dropped into the Europa League and were rather comfortably brushed aside by yep, you guessed it, United.
Man Utd fans can't really hope for a better outcome, can they?
Worst Case Draw
Pot One – Bayern Munich
Key man: Robert Lewandowski
League position 2019/20: 1st
Other possible teams in the pot: Liverpool, Juventus, Paris Saint-Germain, Real Madrid, Sevilla Zenit Saint Petersburg, Porto.
Well, quite honestly, we could have picked a whole host of teams from Pot One – but Bayern would be the toughest of all tests…even if they did show they are human in their defeat to Hoffenheim recently.
To highlight just how tough an opponent the German giants would be, it would be worth alluding to their record in the group stages last season; they won all six matches, scoring 24 times in the process and conceding just five times.
They are relentless – just ask Chelsea or Tottenham fans.
Pot Three – Inter
Key man: Romelu Lukaku
League position 2019/20: 2nd
Other possible teams in the pot: TBD
Any of the three Italian sides (Inter, Lazio and Atalanta) would be a tough test for the Red Devils, while last season's semi-finalists RB Leipzig are another team Solskjaer's side will be looking to steer clear of. But it's Antonio Conte's Inter who could create the most problems. They will test United's defensive strength through the runs from midfield as well as the pace and power up front with Romelu Lukaku.
A lethal team offensively while also defensively resolute, United would need to be at their best. It would be an excellent contest and a very entertaining watch for the neutral, but this a tussle United fans would rather avoid.
Oh, and there's always the possibility of some of the former Reds coming back to haunt them, which wouldn't be ideal now would it?
Pot Four – Rennes
Key man: Eduardo Camavinga
League position 2019/20: 3rd
Other possible teams in the pot: TBD
At first glance, some may conclude that this would be a one-sided affair…but they would be wrong. Very wrong. After quietly impressing in 2019/20 – finishing third in Ligue 1 before the French season was cut short – Rennes have now made a flying start to the 2020/21 campaign.
Not only have they not lost yet in their opening five Ligue 1 matches, they also sit at the top of the table – yes, above PSG. Sure, it may be early (very early) in the season, but they have already put in some very confident displays against Saint-Etienne and Monaco.
Are we saying they're going to win the league this season ahead of PSG? No. But this is a team playing with confidence and identity. While United will be looking to avoid the likes of RB Salzburg (who are still yet to officially qualify), Lokomotiv Moscow and Marseille, Rennes will top the list of teams the Red Devils should hope they can stay away from in Pot Four.
For more from Adam Aladay, follow him on Twitter!