Luka Dončić is one of the most exciting prospects in the NBA today. Drafted #3 overall in the 2018 NBA Draft, the Atlanta Hawks traded him to the Dallas Mavericks. In exchange, the Hawks received the draft rights to Trae Young and a 2019 first-round draft pick.
In his rookie season, Dončić broke certain records. He's now the youngest player in NBA history to record three triple-doubles and the youngest Maverick to score 20 points in a game. For his fantastic season, Dončić was voted the 2018-19 NBA Rookie of the Year.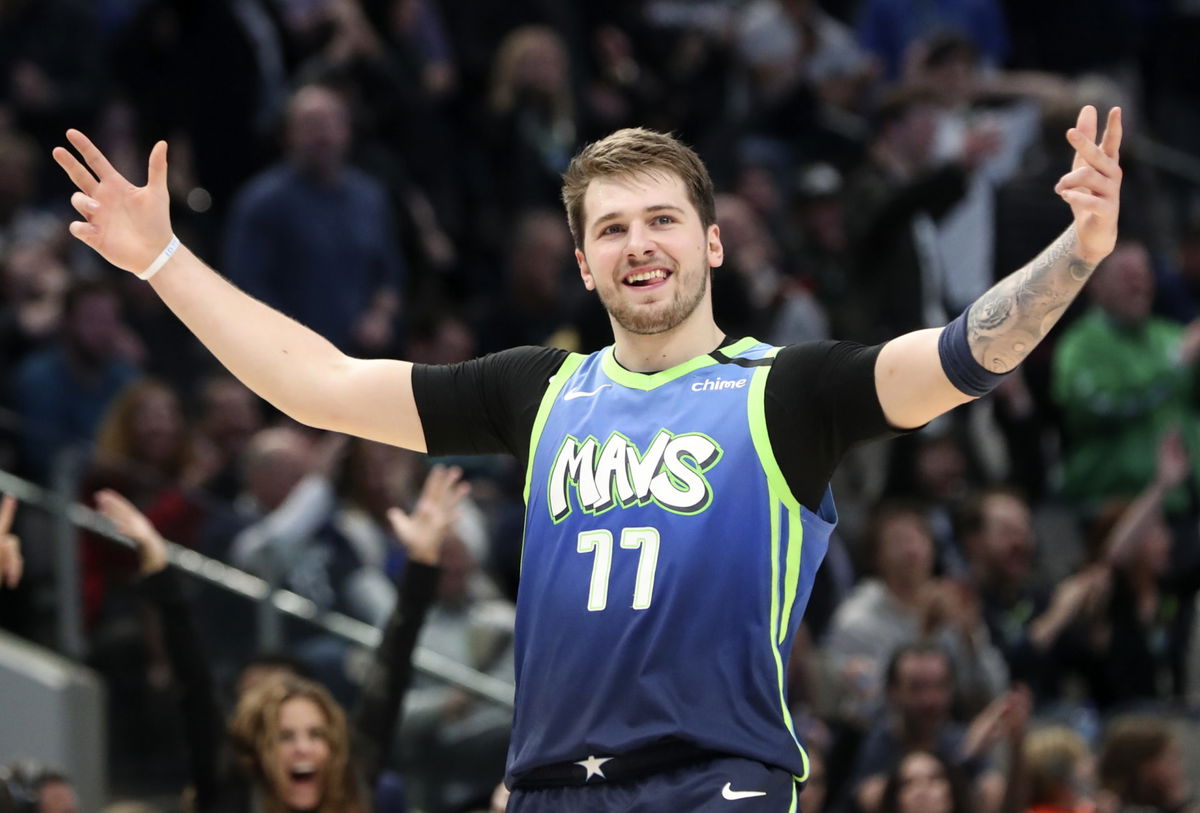 Since then, Dončić has gone from strength to strength. After missing out on the All-Star game in 2019, he made his first All-Star appearance in 2020 as a starter. The season also saw Dončić make his first Playoff appearance with Mavericks. They were knocked out by the LA Clippers, but Dončić's performances garnered significant notoriety. Dončić is often compared to LeBron James as a rookie that became a star in his first season.
In his two seasons in the league, Luka Doncic already has 25 triple-doubles and has led the league in triple-doubles this season with 17. This made him the youngest player ever to lead the league in triple-doubles, surpassing Magic Johnson, Jason Kidd, and Oscar Robertson.
Luka Dončić makes more history
Dončić finished fourth in the MVP race this season, behind winner Giannis Antetokounmpo, LeBron James, and James Harden. After the season he had, this was fully deserved. But as Dončić has proven in the past, he can't help but make history. At 21, he became the youngest player to finish in the top five of the MVP race, surpassing LeBron James. James was 22 when he finished second in the MVP race behind Steve Nash in 2006.
Mavs' @luka7doncic finishes 4th in MVP balloting, joining @swish41 as the only Mavericks to finish among the top 5. Dirk did it 3 times, winning the award in 2007. pic.twitter.com/FK39ie3HUl

— Brad Townsend (@townbrad) September 18, 2020
Luka Doncic is the youngest player in NBA history to finish in the top five of the MVP voting. He surpassed LeBron James, who finished second to Steve Nash in 2005-06.

— Justin Kubatko (@jkubatko) October 15, 2020
Only 21 years old, Luka Dončić has an extremely high ceiling in the NBA. He is very likely to become the face of the NBA if he keeps playing the way he does. Dončić is easily becoming one of the most sought after entities in the NBA. Even Magic Johnson is attempting to recruit him to the Los Angeles Lakers. The next decade of the NBA is there for Luka Dončić to claim as his.
NBA Writer. Believes that Derrick Rose would be a top-3 player today had he not gotten injured.